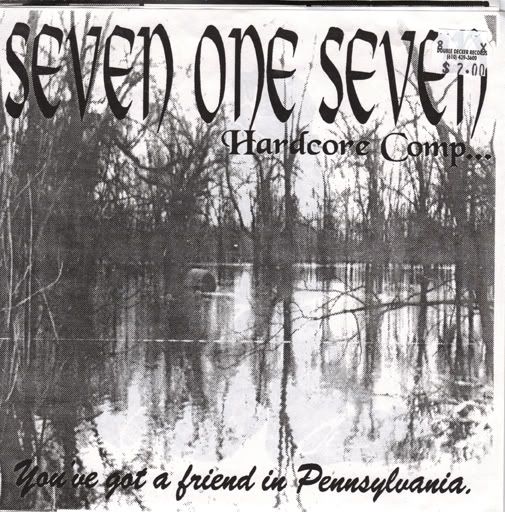 V/A - Seven One Seven Hardcore Comp...
http://www.mediafire.com/?8d9chp1jda9f0dq
Side A
Option - Perfect
Deckard - Uprooted
Side B
Outcome - Force Fed Lies
Brother's Keeper - Horizon
Don't really know much about this record, I saw it at a record store a few years ago and being from the 717 I had to get it. Everyone knows Brother's Keeper, but I haven't heard of the other bands. It's from 1995 and the bands definitely have that 90's hardcore sound. If anyone has any info let me know...