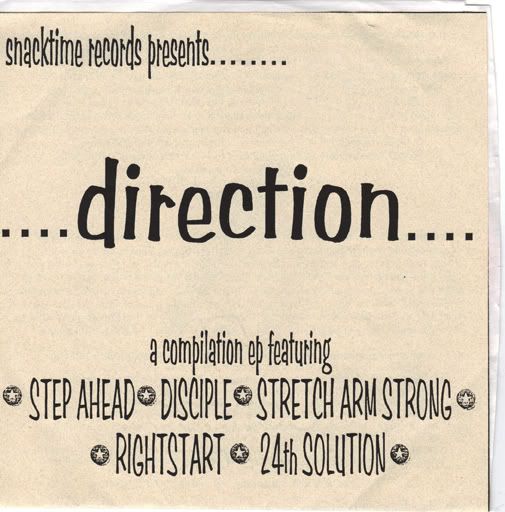 Snacktime Records presents... direction...
http://www.mediafire.com/?567gteb2mgbualr
Side A
Step Ahead - Abandoned
Disciple - Eyewitness
Stretch Armstrong - Prevail
Side B
Rightstart - Fountain of Youth
24th Solution - No Concern
This is a great comp with some great PA hardcore bands, as well as Stretch Armstrong who played here a bunch. I'm sure Jason Swisher had something to do with putting this out. CHUB Crew.